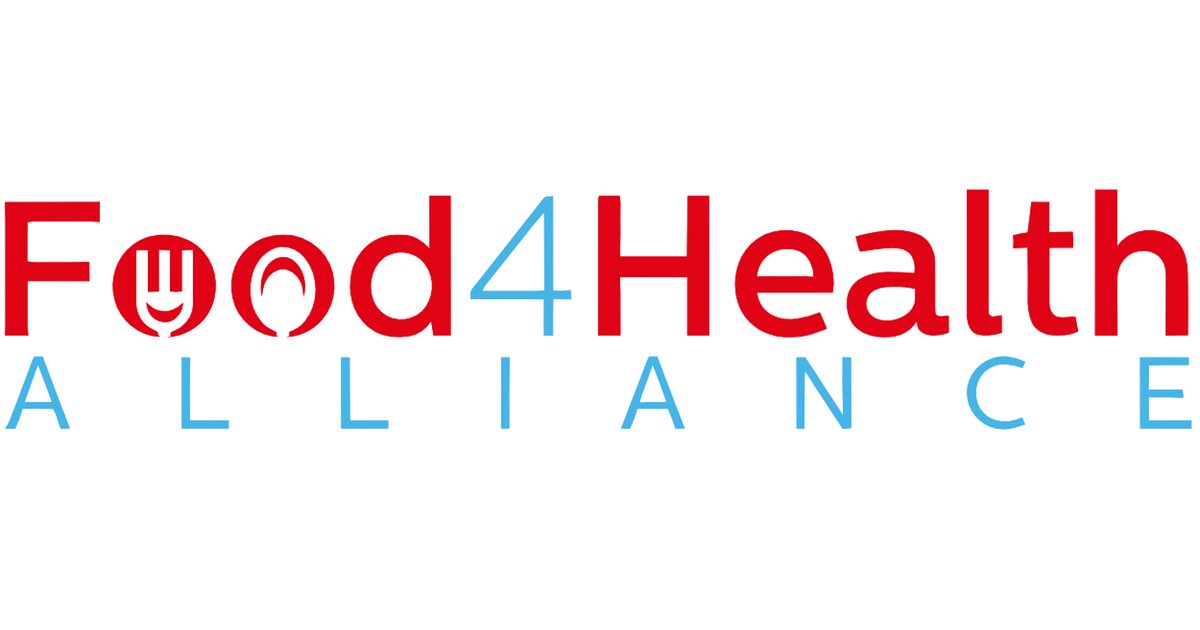 RECENT NEWS COVERAGE HIGHLIGHTS URGENT NEED TO ENSURE DIETARY GUIDELINES BETTER ADDRESS HEALTH NEEDS OF COMMUNITIES OF COLOR AND THOSE WITH OBESITY, DIABETES, AND OTHER DISEASES
FOR IMMEDIATE RELEASE
September 28, 2020
Contact: press@food4health.org
---
Washington, D.C. – Two op-eds and one article published in major U.S. outlets last week highlight the need to ensure that the U.S. government's official nutrition policy, the Dietary Guidelines for Americans (DGA), better address the health needs of communities of color as well as those with one or more chronic disease.
In an op-ed published in the San Diego Union-Tribune, Elena Rios, president and CEO of the National Hispanic Medical Association, and Yessica Diaz Roman, a member on the Steering Committee of the National Hispanic Medical Association's Southern California Chapter, argue that the Dietary Guidelines must take into account the nutritional needs of different groups, including the Latinx community and those with one or more chronic disease:  
"[The] guidelines shape everything from school lunch menus to the Supplemental Nutrition Assistance Program. Communities of color disproportionately utilize these programs, especially in California. Latinx Californians account for more than half of all SNAP participants in the state, according to data from the California Department of Social Services. As a result, one would imagine the DGAs' creators would specifically consider these groups' needs. But they don't. The DGAs are designed only for healthy people — even though two-thirds of U.S. adults, and 80% of Hispanics, are overweight or obese. The guidelines also ignore the science on diets geared toward weight loss, such as those low in carbohydrates. In addition to helping people shed extra pounds, research demonstrates that low-carb diets lower blood pressure and reduce heart disease risk. Some studies show these diets can even reverse type 2 diabetes. Given that Hispanic adults disproportionately suffer from many diet-related conditions, it's unconscionable that the guidelines haven't taken this research into account." 
In a separate op-ed, published in the Cleveland Plain-Dealer, Dr. Linda D. Bradley, a professor of obstetrics, gynecology, and reproductive biology at the Cleveland Clinic and the first African American surgeon to practice there, points to the Dietary Guidelines as a potential way to close Coronavirus racial gaps. Bradley highlights how the Guidelines have no specific advice for minorities or for those who have overweight/obesity, which is part of the reason that Covid-19 has had a disproportionate impact on these groups: 
"The health disparities between minorities and whites often result from a preventable cause — poor nutrition. Inadequate diets increase the risk of developing Type 2 diabetes, obesity, and heart disease. These ailments weaken the immune system, making individuals with at least one diet-related condition 12 times more likely to die from COVID-related complications." 
Bradley also points out how the Dietary Guidelines do not provide adequate nutritional advice for key groups in America, including the more than 60 percent of adults who have one or more chronic disease: 
"Even if Americans follow the guidelines perfectly, they will still not meet recommended amounts of iron, vitamin D, vitamin E, choline, and folate. Even more problematic is that the guidelines are targeted only at healthy Americans, even though 60% of U.S. adults — and an even higher share of minorities — have one or more chronic diseases. For example, the DGA recommends six servings of grains per day and allows up to 12 teaspoons of added sugar….Those recommendations are catastrophic for Americans with diseases like diabetes and hypertension. Yetthe guidelines give scant guidance to these patients."
U.S. News & World Report also recently covered the Dietary Guidelines' lack of recommendations for minorities and communities of color. Reporter Ruben Castaneda interviewed a collection of registered dieticians and nutritionists who all argue that the Guidelines do not take into account the preferences or needs of communities of color and highlight the importance of the Guidelines for these communities:  
"It's important for nutritional guidelines to be relevant to communities of color because of the weight-related health issues some face. For example, as of 2018, non-Hispanic Blacks had the highest prevalence of self-reported obesity, at 39%. Latinos were not far behind, with a self-reported obesity rate of 33%, according to the Centers for Disease Control and Prevention."
In the article, Castaneda interviews Constance Brown-Riggs, a registered dietitian in Long Island, New York, who reiterates this core point, saying that "The U.S. Dietary Guidelines for Americans…aren't geared to reflecting the nutritional needs and habits of many Blacks and other people of color."
The Dietary Guidelines play a critical role in shaping the diets of Americans. However, they have thus far, they have failed to stem the rising rates of chronic, diet-related diseases, especially in communities of color. These ongoing problems have only been further exacerbated by the Covid-19 pandemic. Given that minorities are twice as likely to suffer from diseases such as diabetes, obesity, or hypertension, the need for the Guidelines to be inclusive of these racial and ethnic communities is especially urgent.
Read Dr. Linda D. Bradley's op-ed in the Cleveland Times-Dispatch HERE. 
Read Elena Rios & Yessica Diaz Roman's op-ed in the San Diego Union-Tribune HERE. 
Read U.S. News & World Report's coverage of the Guidelines HERE.
---