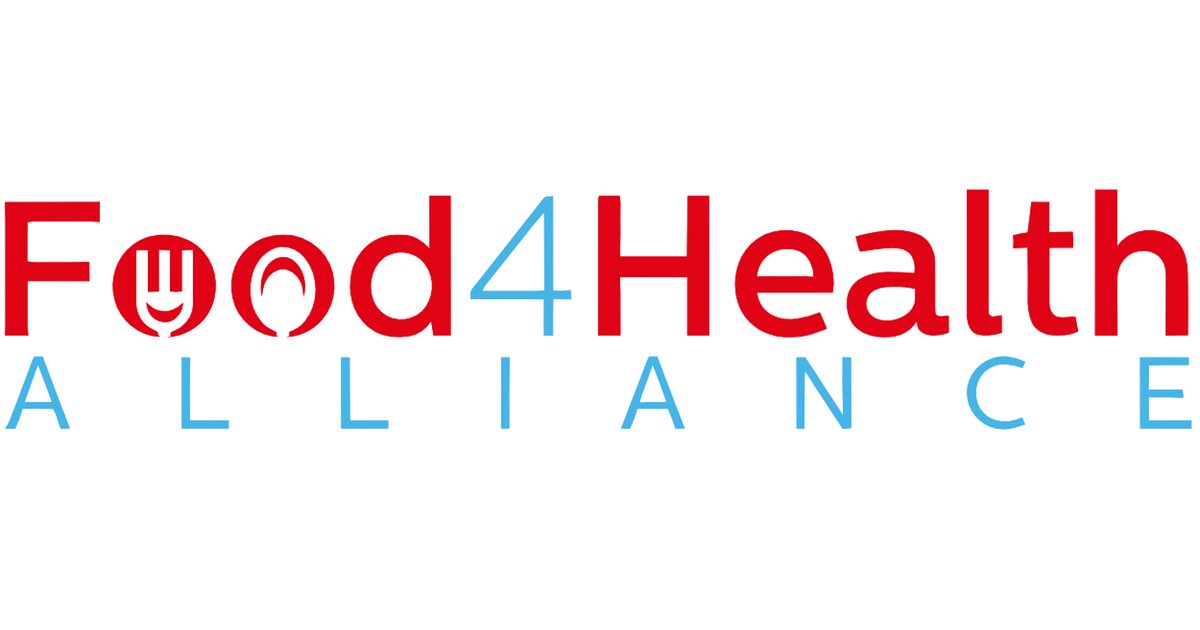 FOOD4HEALTH ALLIANCE URGES DELAY IN 2020 DIETARY GUIDELINES ADVISORY COMMITTEE SCIENTIFIC REPORT
FOR IMMEDIATE RELEASE
June 18, 2020
Contact: Norah Deluhery, press@food4health.org
---
Broad Coalition Concerned Process Excludes Science, Does Not Address All Americans
Washington, D.C. – The Food4Health Alliance urges a delay in the publication of the report by the 2020 Dietary Guidelines Advisory Committee (DGAC), citing concerns about incomplete scientific reviews, reviews that have excluded important bodies of scientific literature and the urgent need for the Dietary Guidelines for Americans (DGA) to address most Americans, including the 60% with one or more chronic, diet-related diseases. The Dietary Guidelines Advisory Committee would benefit from using the three remaining months of its charter to complete its critical work.
The Food4Health Alliance is concerned that the Dietary Guidelines will not be relevant to most Americans by not addressing those who are overweight or have obesity or other diet-related chronic diseases and conditions. Two out of three American adults and one out of three children are overweight or have obesity. Nearly half of adults have diabetes or prediabetes, and roughly half of adults have high blood pressure, a major risk factor for heart disease and stroke. The Dietary Guidelines need to go beyond mere prevention of obesity and equally focus on the prevention of associated comorbid conditions by providing advice specific to or inclusive of these populations.
The Guidelines may be even less applicable to people of color, as nearly 50% of non-Hispanic Blacks and 45% of Hispanics have obesity. Diet-related chronic diseases also have been consistently shown to increase morbidity and mortality risk from COVID-19, with 90% of worsened outcomes accompanied by a comorbidity of one or more of these diseases. These conditions will continue to increase vulnerability to future waves of COVID-19 or other pandemics impacting groups with nutrition-related chronic diseases and limited access to healthcare or foods recommended by the Guidelines. Thus, it is essential that our nation's nutrition guidance reflect the best science that can prevent these diseases or their progression that take such an enormous toll on our nation.
"The ongoing COVID-19 pandemic and its disproportionate impact on people of color has heightened the paramount importance of improving the health of the significant number of Americans with a nutrition-related chronic disease," said Elena Rios, MD, MSPH, FACP, President & CEO of the National Hispanic Medical Association.
"Preventable nutrition related diseases are at epidemic levels in Tribal Communities," said Janie Hipp, CEO of the Native American Agriculture Fund and citizen of the Chickasaw Nation. "Type 2 diabetes and heart disease were non-existent in Tribal Communities up until the 20th century. We know that nutrient deficiency contributes to these chronic diseases and accessibility to ancestral and healthy foods can positively contribute to better health in Indian Country. NAAF supports the critical work of the Food4Health Alliance especially in achieving better health outcomes for Indian Country."
Older Americans are another population with additional nutritional needs that are not addressed in the DGA's continuing one-size-fits-all diet. "As the Government Accountability Office stated in a 2019 report, the Dietary Guidelines focus on a healthy population and not the needs of the many Americans living with chronic conditions – such as the 62 percent of older adults who have a chronic condition. The Guidelines also focus on broad age groups, even though research shows that older Americans in general have different nutrient needs and are more likely to be malnourished. It is imperative that the Guidelines provide direction for all populations, not just for those who are young and healthy," said Meredith Ponder Whitmire, Policy Director for Defeat Malnutrition Today.
Concerns with the Scientific Process
The fact that the Dietary Guidelines may not be applicable to many Americans is particularly problematic to those vulnerable populations who benefit from federally funded nutrition assistance programs. These programs cannot be flexible in serving diverse populations if the Guidelines are translated into policy without consideration for Americans of all ages, people with obesity, diabetes, or another diet-related, chronic disease. And it is all-the-more essential that such programs be based on accurate, evidence-based information that will recommend the nourishment needed to provide for their health.
For this reason, the Food4Health Alliance also notes issues of concern regarding the rigor of the scientific process to-date, including the exclusion of various bodies of important scientific literature without sufficient explanation. For example, virtually all the studies of dietary patterns in which weight loss is a goal were excluded, as well as studies on low-carbohydrate diets, and much of the recent science on the relationship between saturated fats and heart disease. The exclusion of science on weight loss is especially concerning at a time when two-thirds of Americans are overweight or have obesity, given that one of the DGA's stated aims is to help the public "reach and maintain a healthy weight."
Concerns with the scientific review process itself resulted in two Congressionally-mandated reports in 2017 by the National Academies of Sciences, Engineering, and Medicine (NASEM). The NASEM urged several reforms, asking the U.S. Department of Agriculture (USDA) to adopt "state-of-the-art systematic review methods" for evaluating scientific studies as one of NASEM's "five values to improve the integrity of a process to develop credible and trustworthy guidelines." Without a more rigorous methodology, NASEM stated, the DGA risks not being a "trustworthy" document.
The Dietary Guidelines for Americans are issued once every five years by the USDA and U.S. Department of Health and Human Services (HHS), with far-ranging impacts on all aspects of the food economy. The Alliance and its founding members believe that we need reliable guidance from the agencies rooted in the best, most current, and most rigorous science, consistent with federal law. In complying with this statutory mandate, USDA and HHS have the opportunity to ensure that Americans of all ages, socio-economic backgrounds, and varying degrees of metabolic health can utilize and rely on this national guidance. In so doing, USDA and HHS can better seize the opportunity to help rein in skyrocketing rates of chronic disease in the United States.
---
For a full list of our partners and for more information on the Alliance, please visit our website at: www.food4health.org.
Members of the Food4Health Alliance include:
American Psychological Association
Defeat Malnutrition Today
NAACP
National Association of Hispanic Nurses
National Black Nurses Association
National Hispanic Medical Association
Native American Agriculture Fund
The Nutrition Coalition
Obesity Action Coalition