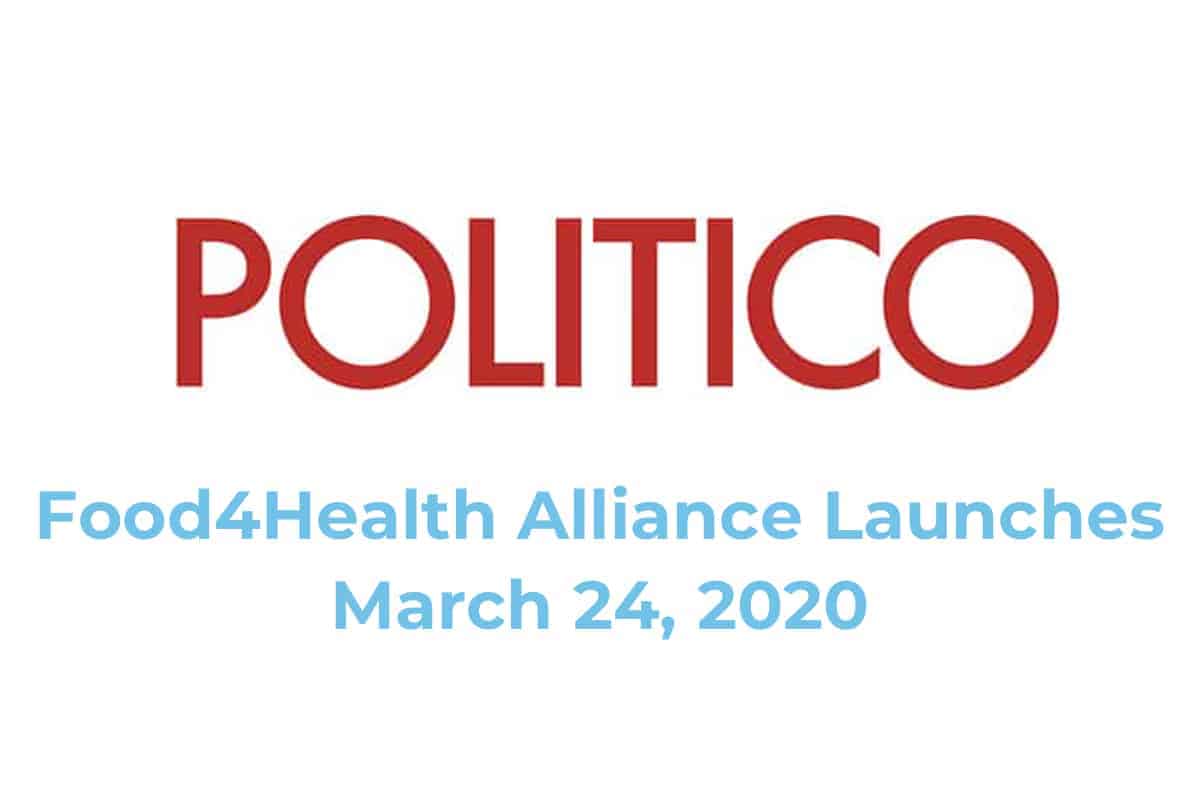 POLITICO

Reports on Launch of Food4Health Alliance

POLITICO–Morning Ag Newsletter, March 24, 2020
---
NUTRITION DEBATE RAMPS UP AHEAD OF DIETARY GUIDELINES REPORT: Several organizations, including the NAACP and National Hispanic Medical Association, today formed the Food4Health Alliance to lobby for federal nutrition guidelines tailored to the needs of tens of millions of Americans who have diet-related diseases like hypertension, obesity and Type 2 diabetes — conditions that disproportionately affect minorities and underserved communities.
The current Dietary Guidelines for Americans need to provide a range of recommendations that account for the differing nutritional needs of all demographics, particularly children who are most vulnerable of developing a chronic disease, the Alliance said in a statement.
Influencing Congress, federal agencies: The new coalition comes as the Dietary Guidelines Advisory Committee drafts a 2020 update to federal nutrition advice, which informs policies like the National School Lunch Program. The committee is still accepting public comments until May 11, and in the coming months it will send its report to USDA and HHS for final approval.
"[T]he period during which the scientific report is translated into the official guidelines by the federal agencies and policymakers is a critical point in the process for ensuring reliable and scientifically sound recommendations," said Norah Deluhery, a spokesperson for the Alliance, noting that its members will be engaging with USDA, HHS and Congress.
Challenging the science: A range of interests, including proponents of certain diets like low-carb or high-fat, have criticized the Dietary Guidelines for not reflecting the best nutrition research. The Low-Carb Action Network, which launched in December, recently alleged that an advisory committee member falsely stated during a meeting that the scientific evidence on low-carb diets was "fairly limited" — when in fact there are 50 such studies. A USDA spokesperson told MA the advisory committee is "comprehensively" reviewing all studies that meet its criteria. "The public comment remains open for the public to submit any studies for review. USDA has been committed to transparency throughout this entire process and will continue to be through the publication of the final guidelines," the spokesperson added.

Link: https://www.politico.com/newsletters/morning-agriculture/2020/03/24/stimulus-talks-stuck-on-food-and-farm-aid-786344 (scroll down)